Insured and licensed company
Individual and friendly approach to our customers
Experienced and trained crew
Reasonable and affordable price
NO tax fees, service fees or gas fees
Wrapping materials for your furniture
Our Services
Delivery On Time
Local Moving
Lets start moving with a smile
What comes to your mind first when you think about moving? Moving is one of the most complicated and stressful experience in our life. However, on the other hand it can be an exciting adventure. New home is new walls, new memories and a brand new step to a happy life. Our main task is to make this process easy and provide you with the efficient and accommodating service with a smile on our face.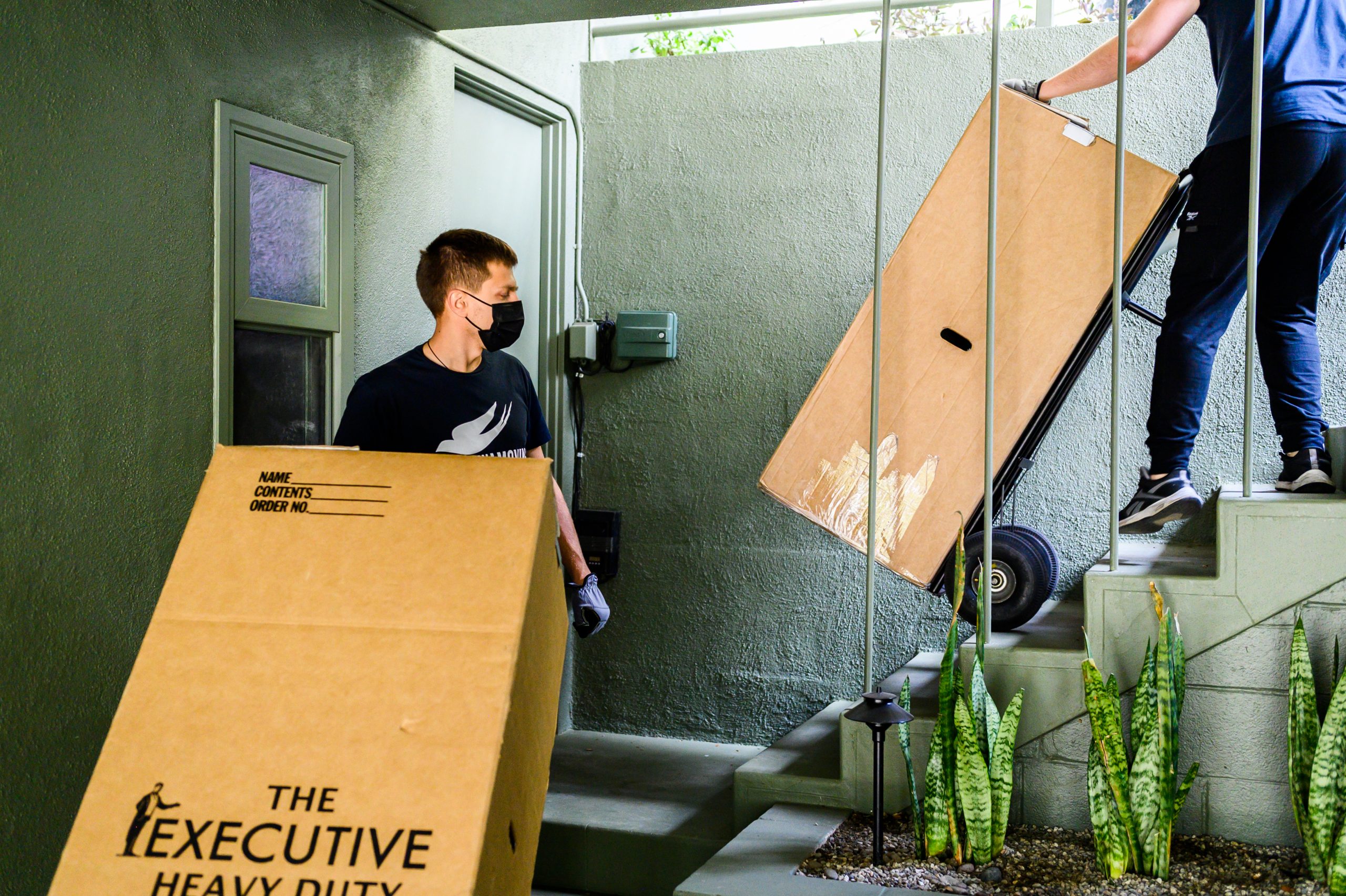 Commercial Moving
Commercial move is not stressful
You need to meet deadlines within the allocated budget. Also the moving process do not have to interfere with your working process. We transfer equipments carefully and responsibly. Trust your move with your personal items, packing and unpacking with us. We provide you with gentle, careful and high quality service.
Long Distance Moving
We will take care
We would like to change your attitude to moving. Let's treat your long distance move as a positive trip. Our purpose is to help you to avoid any difficulties associated with your moving process and provide you with a reasonable price without any hidden fees. While we are taking a responsibility for your move enjoy your journey and celebrate your new beginning!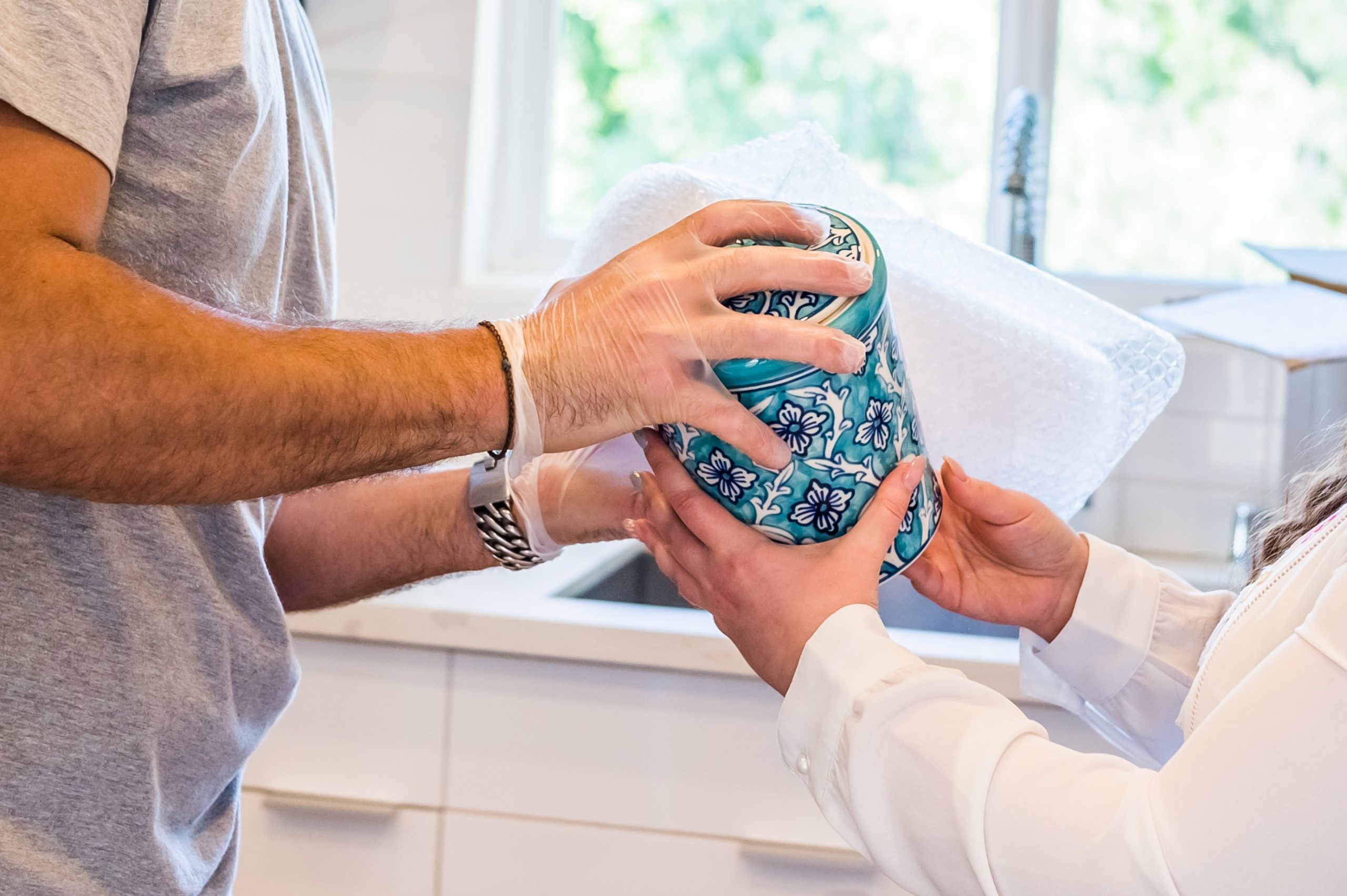 Full Packing Service
Entrust your belongings with us
We provide you professional packing and moving service. We are glad to offer you packing supplies for your kitchen and bathroom stuff with an affordable price. We totally understand that in day to day life our potential customers have lots of tasks to perform and even do not have time to organize the moving process. No need to go to a store and carry boxes or wrap your plates into boxes, you can focus on more important tasks.
Satisfaction Guaranteed!
People are raving about us online! Why? Because, we really care, we don't overcharge and we deliver what we promised!
Moving is so stressful, but the extraordinary help that we received from this company helped sooo much! I expected them to only carry boxes to the truck and load them but I was very mistaken. Not only did they put things in boxes for us but they took apart furniture and put it back together upon arrival ate an our new place. This was our first time using a moving company but it definitely won't be our last. Hire this company and take some of the stress off of yourself.
I am so happy I had California Moving to help with my move! Johnny was so helpful even before the move doing a phone call and even FaceTime to go over the items I had and asked if I would like any included supplies provided. Another part is no hidden fees and honest low prices! I had help with packing, large heavy furniture being moved, and a far distance to go between locations. They made everything so easy. And who doesn't want a local family business that does a great job?! Definitely will be a go to for moving.
I recently moved out of my tri-level townhouse into a house with my boyfriend. The men who ran my move, as well as my boyfriends… in two consecutive weekends, from California Moving…. were INCREDIBLE. Hard working, careful with all our belongings, nice, fast. We could not be more impressed or grateful for their help in such a stressful situation. Nobody likes moving, but this company makes it easy on everyone! And their rates are fantastic. Make sure to tip well! Thank you California Moving!
What is "Double drive time charge"?
According to California Public Utilities Commission (CPUC), moving companies are required to charge Double drive time if the distance between the pick-up and drop-off addresses is more than 10 miles.
For example, If it takes 15 minutes to drive, then we will charge you for 30 minutes. This calculation is made according to the hourly rate. For example, let's say you are moving from Downtown Los Angeles to Torrance, which is 19 miles. You planned to move from one bedroom apartment and hired 2 movers with a truck, the rate was $109 an hour. If the trip takes an hour, we add another hour, which in total counts as 2 hours and is multiplied by your hourly rate ($109*2).
How much should you pay for someone to move?
Moving is a serious decision, and the price you will pay for moving depends on numerous factors:
The most important factor is which company you applied to, whether this company has a license, insurance.
Moving to another state or across the country is much more expensive than moving across town.
The amount of furniture that you have to move affects the duration of your move. Since you pay for the moving service according to the hourly payment, the more things and furniture you have, the longer the process will take.
Whether you need to pack your kitchen, bathroom or other small accessories. This type of service is called packing service and it is different from packing your furniture and takes more time. The average cost of movers and packers is usually determined by how much to pack, how heavy it is and how much packaging materials are used.
But how much do moving services cost?
The average cost of moving is about $500 with a range from $300 to $2,000. Please note that this price range is determined by the number of movers and trucks, as well as the number of rooms in the apartment. For example, moving 1 bedroom apartment with regular staff is between 300-600 dollars, moving 2 bedroom apartment ranges between 500-800 dollars, 3 bedroom apartment 700-1200 dollars, 4 bedroom between 1500-2500 dollars.         
| apartament size  | number of movers | approximate cost |
| --- | --- | --- |
| Studio/1-bedroom | 2 | $300-600 |
| 2-bedroom | 3 | $500-800 |
| 3-bedroom | 4 | $700-1800 |
| 4-bedroom | 4 | $1500-2500 |
Moving from Los Angeles to other cities such as Las Vegas or San Francisco costs between 1000-6000 depending on the number of items to be transported.
When a customer has one or two items, we offer a flat rate without extra additional fee or hourly payment. Each move is considered individually as customers could be minimalists or have many items even living in a small studio apartment.
Heavy items to move
If your move includes large items such as a piano or a safe (weighing more than 200 pounds), an additional fee of $150 may be charged.
Each heavy item can be considered individually, since in some cases when during the move with 3 movers and if there are no stairs available, in this case the fee can be waved.
Is it worth hiring movers?
It is worth hiring movers if you are moving with several small children in care or you have a lot of pets. Or you feel that you need help when moving, as it is hard to cope alone, in this case you need to contact the moving company.
In any of these and many other situations, it is best to seek professional help. In any case, the decision to hire movers or not depends on time, not money. Moving your property on your own will take significantly longer than hiring movers, and it's best to do this if you have a lot of friends and/or family members who can help you.
How far in advance should I book a moving company?
For a local move, you can most likely book your movers a week before the scheduled move date (although a month is preferable if possible).
Keep in mind that certain days and times of the year are booked quickly, for example, the end and beginning of the month, weekends are always busy and popular for moving.  Therefore, such days should be booked beforehand, 2-3 weeks in advance.
Do you provide boxes?
If you are interested in buying boxes, we are happy to provide them to you.
We provide small, medium, large, porcelain and wardrobe boxes, prices depend on the size.
Do you mount and dismount TVs?
We can unmount TV from the wall free of charge.
On what day is it cheaper to hire movers?
What is the cheapest day of the week to move? It is cheaper to move on a weekday — Monday, Tuesday, Wednesday or Thursday. To put it simply, most moving companies offer more favorable rates during the week because they are not so busy at this time. However, our company offers the same prices for all weekdays and weekends.
Can movers unhook the washing machine and dryer?
Preparing household appliances for moving, such as a washing machine, dryer and refrigerator, falls on the shoulders of homeowners who can do it themselves or hire a professional. The moving company is licensed to provide moving services.
Do you provide assembling and disassembling services? Should I disassemble by myself?
Many people prefer to disassemble their furniture before the movers arrive to save movers' time and money. Keep in mind, however, that this process may not be easy and may take longer than a professional mover could do. If you can figure out the elements of the furniture yourself, then it is at your discretion. Ensure to keep track of which screws and fasteners fit what piece of furniture so that you can assemble it on the other side of the move. By disassembling the furniture by yourself, you also run the risk of damaging the item in the process.
Professional movers are experienced in their field and have the right equipment to make the job much easier.